Services 
Our purpose is to help people use evidence and values to make good decisions. You can engage us to provide an independent project team, to collaborate with your team, or develop your organisational systems and capability. 
We approach evaluation as a collaborative sense-making endeavour. Involving stakeholders and communities in evaluation makes it more likely that the evaluation will provide findings that are valid and credible, that get used and leave people better-off.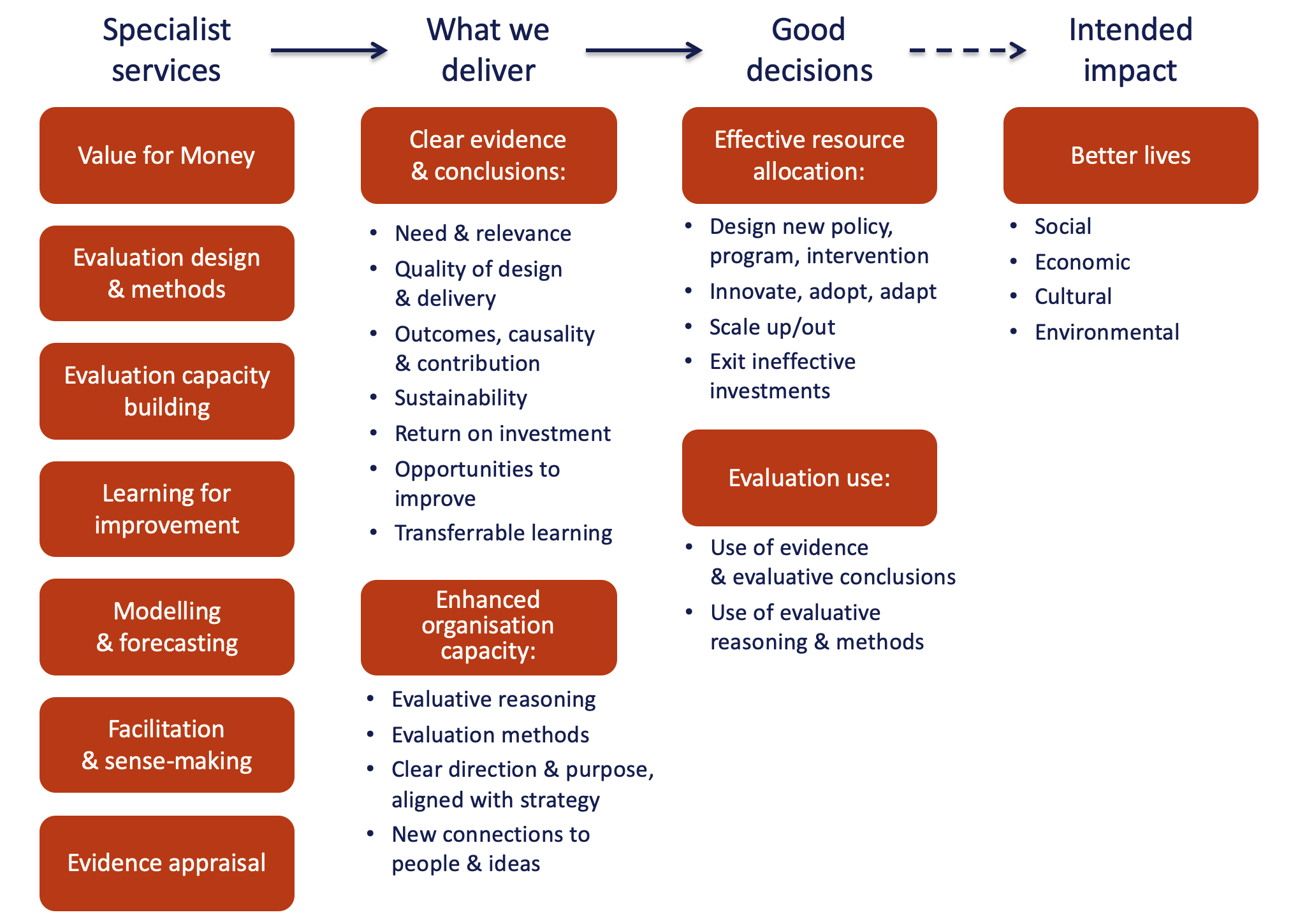 JK&A at a glance
19 years in business
400+ projects
70+ clients
Sectors include healthcare, education, social development, justice, housing, transport, environment, climate, international development, trade & enterprise, governance, public finance, market development, energy, agriculture, pharmaceuticals & biotechnology, public health, nutrition, philanthropy, social impact
Evaluation and Value for Money
Click here to learn about our approach to value for money, which integrates insights from evaluation and economics.