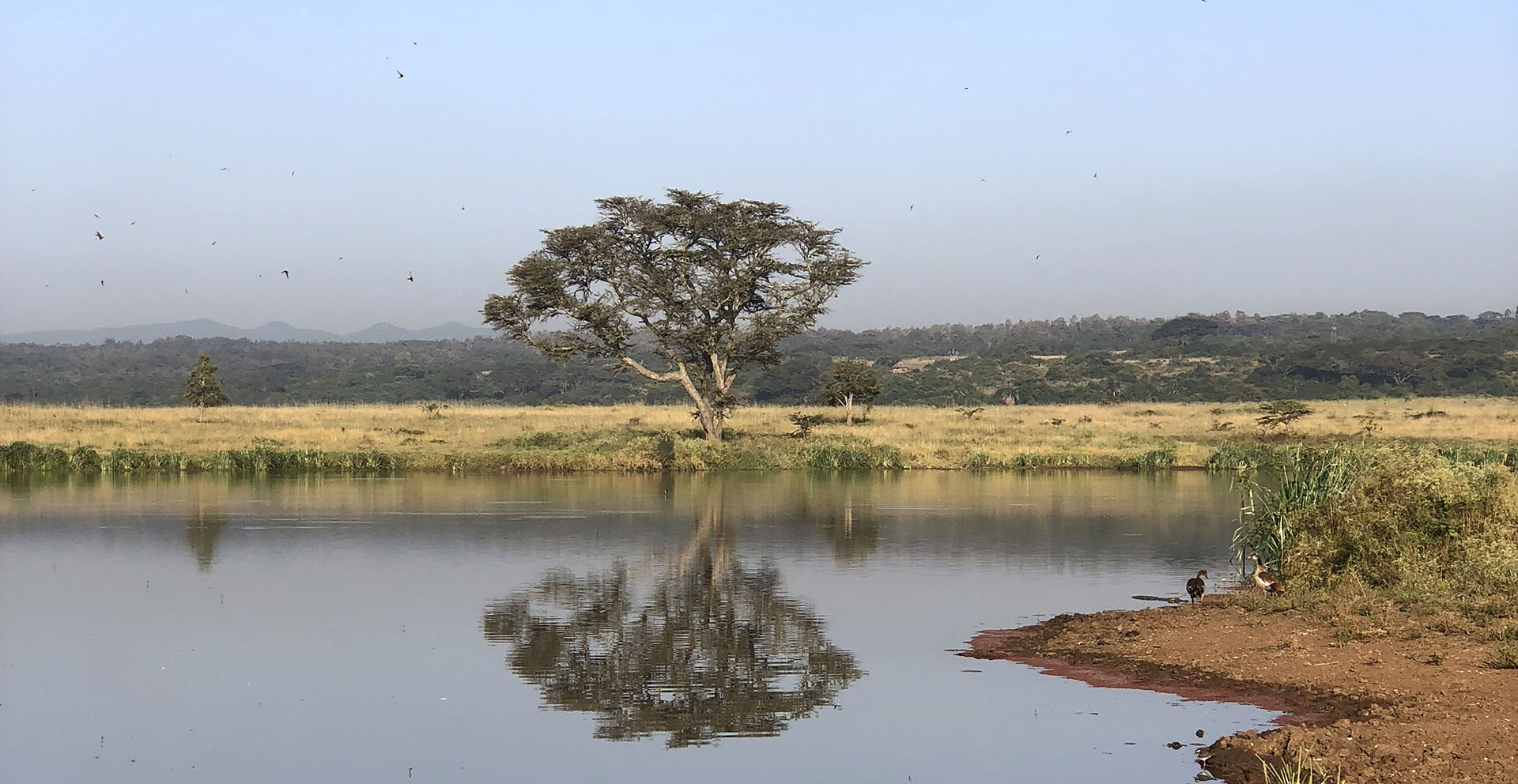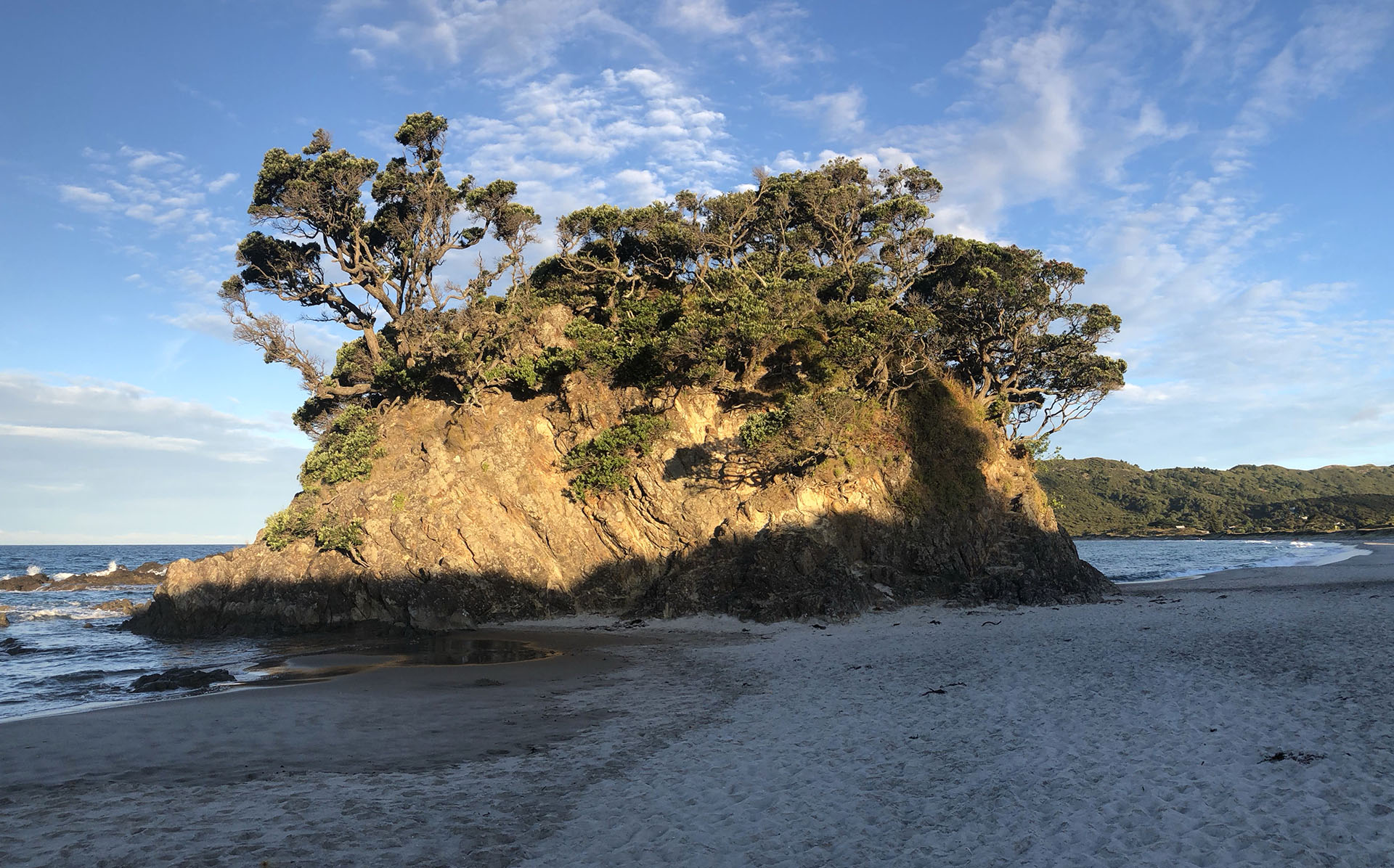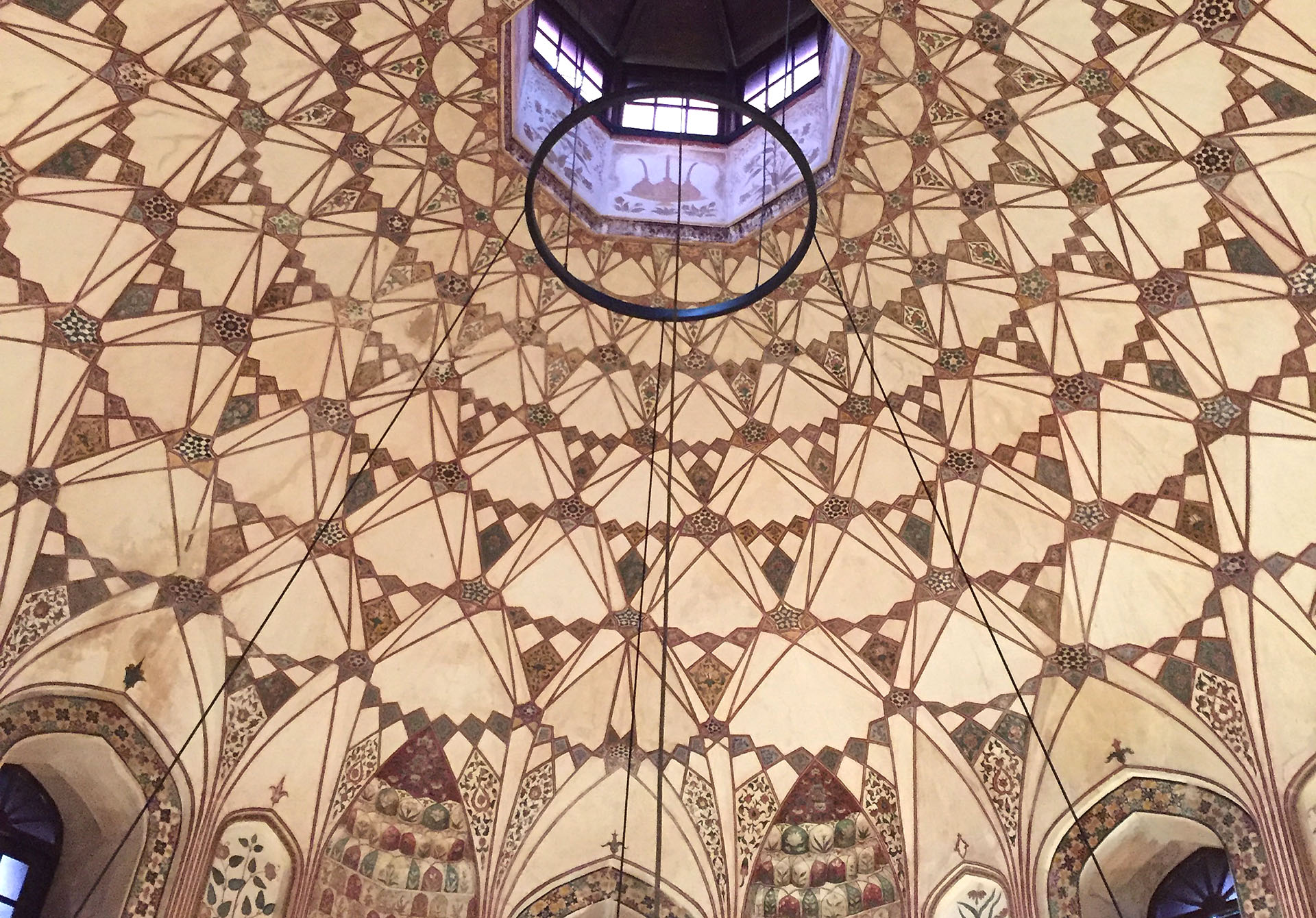 Cruise,Travel.,Cruise,Ship,Sailing,On,The,Mediterranean,Sea.
Julian King & Associates Ltd
Cruise,Travel.,Cruise,Ship,Sailing,On,The,Mediterranean,Sea.
Helping people use evidence and explicit values to make good decisions
Cruise,Travel.,Cruise,Ship,Sailing,On,The,Mediterranean,Sea.
Policy, evaluation, value for money

The award-winning Value for Investment system was developed through doctoral research, to bring clarity to assessing value for money. Combining strengths of evaluation and economics, the system is rigorous, built on sound theory, and practical to use.

We're on a mission to share VFI, supporting people to use it in ways that contribute to good evaluations and good decisions, leading to positive social, economic, cultural and environmental value.
2021 AES Evaluation Systems Award
2022 UKES Innovation in Methodologies Prize
It's a system, not a method. There are already enough methods and tools. Value for Investment offers a system for aligning our existing methods and tools to answer evaluative questions about resource use.
Combining strengths of evaluation and economics
Decision makers need to know whether policies and programs provide value for money (VfM). It's an important question, deserving a clear answer. Traditionally, evaluation and economics have been separated by disciplinary boundaries. That's a pity, because both disciplines bring rich insights while neither has all the answers. What if we could combine them, integrating all of the relevant evidence and values to provide a more complete answer to a VfM question? That's where the Value for Investment system comes in.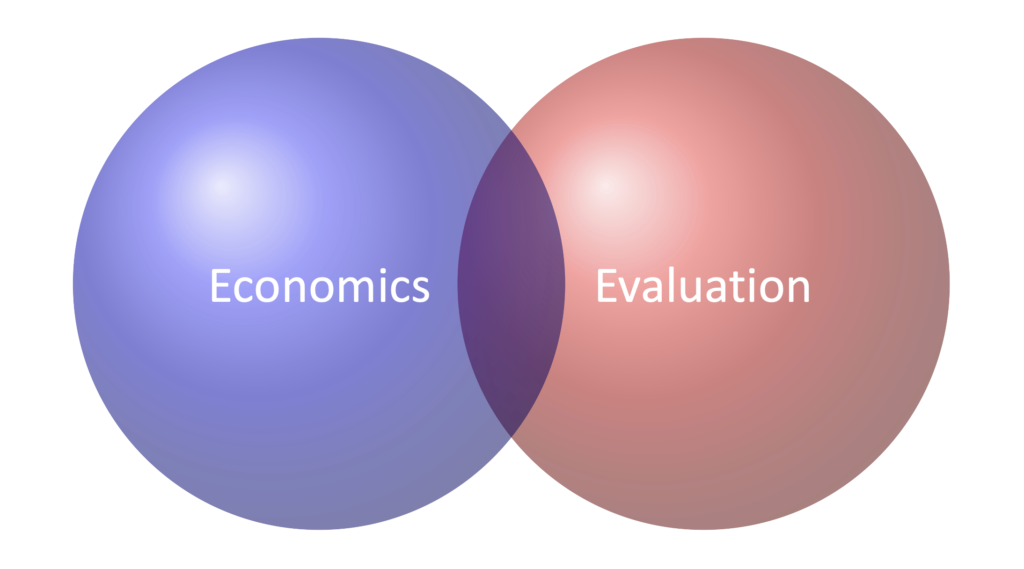 Value for money is an evaluative question. Essentially, we want to know if something is good use of resources to create value. Determining how good something is – that's evaluation. Studying resource use – that's economics. Determining value – that's both disciplines. The starting point for the approach is to combine evaluative and economic thinking.
How it works
Value for Investment brings together multiple values (e.g. social, cultural, environmental and economic) and multiple sources of evidence (qualitative and quantitative) to gain a nuanced understanding of program costs, processes, consequences and value.
The approach hinges on co-creating program-specific definitions of good VfM. These definitions include criteria (aspects of good resource use) and standards (levels of good resource use). Criteria and standards (often set out in a matrix called a rubric) provide an agreed set of lenses for making sense of the evidence. Diverse strands of evidence can be brought together to reach a clear evaluative conclusion.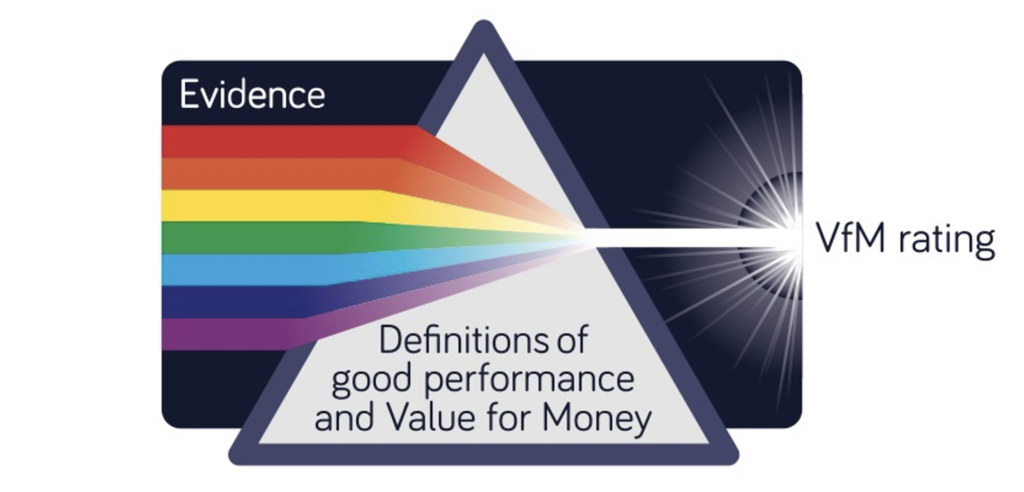 There's a bit of detail around what considerations you build into a program theory to capture elements of good resource use and value creation, and how to develop those considerations into criteria and standards. And there's a process to guide you through those steps.
An intuitive process
Value for Investment uses a logical sequence of eight steps. Following these steps helps to ensure the evaluation is aligned with the program design and context, gathers and analyses the right evidence, interprets the evidence on an agreed basis, and answers the VfM question.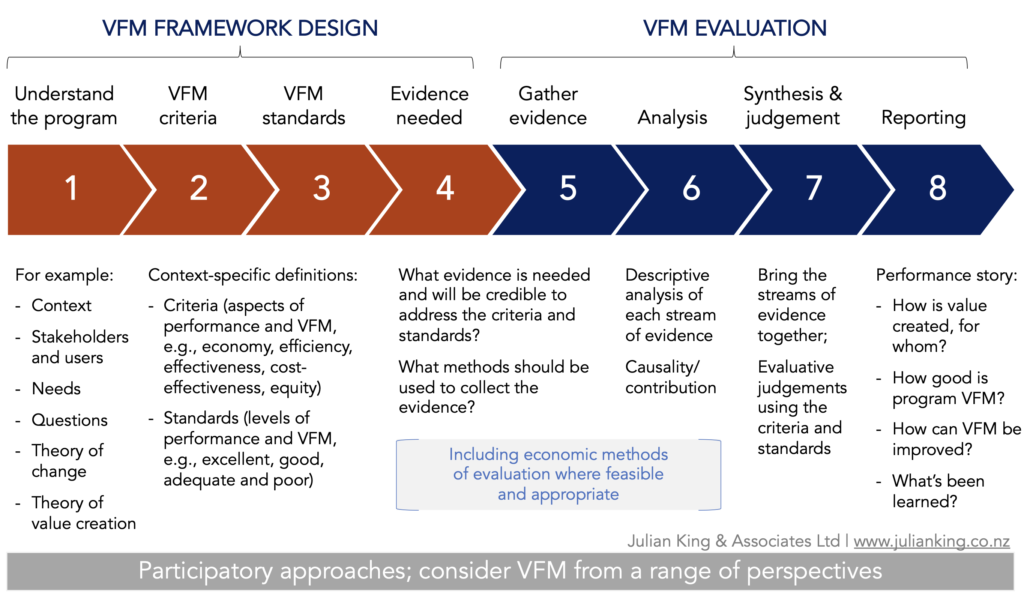 This process is designed to be inclusive and collaborative. Each step is an opportunity to involve stakeholders in the evaluation, supporting understanding, ownership, validity, and use.
Around the world
The Value for Investment system is used globally to evaluate complex and hard-to-measure programs and policy reforms. It is applied at a range of scales from one-off evaluations to whole-organisation performance frameworks. It is taught in the University of Melbourne's Master of Evaluation Program. In the development sector, JK&A has teamed up with Oxford Policy Management to write this Guide, applying the approach in diverse settings and sectors. The approach has also been picked up by government agencies, bilateral and multilateral organisations, consulting firms and NGOs worldwide. For published examples see our resources page.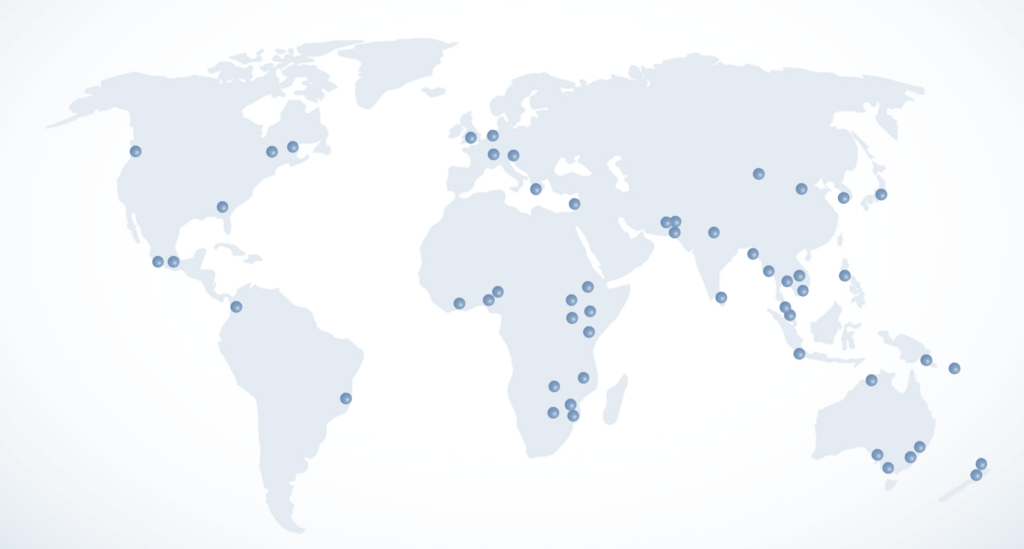 Resources