Value for Investment
The Value for Investment approach was developed through Julian's doctoral research, to bring clarity to value for money questions. Combining strengths of evaluation and economics, the approach is rigorous, built on sound theory, and practical to use.

Our priority is to share this approach, teaching and mentoring people to use it in ways that contribute to good evaluations, good decisions, and positive social, economic, cultural and environmental impacts.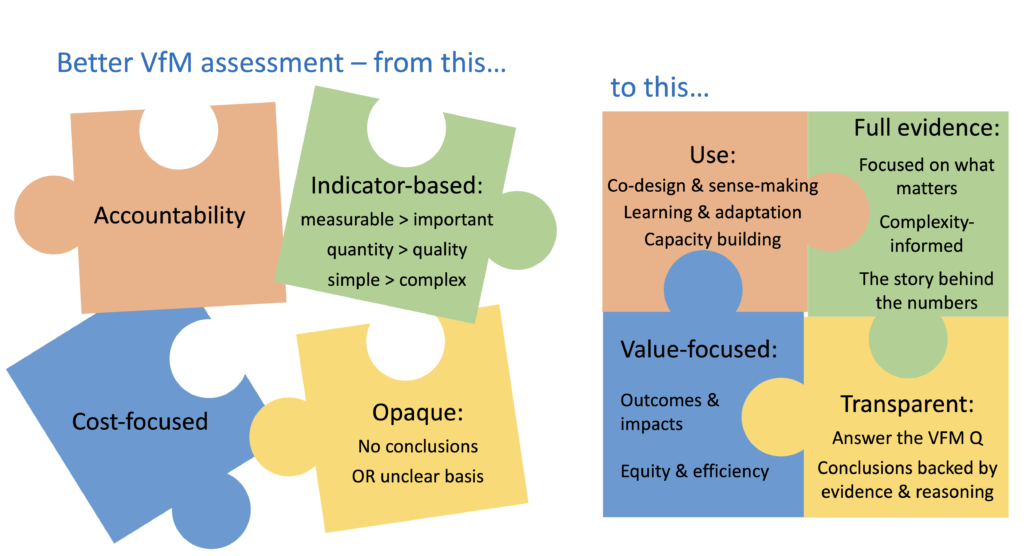 The best of both worlds
Decision makers need to know whether policies and programs provide value for money (VfM). It's an important question, deserving a clear answer. Traditionally, evaluation and economics have been separated by disciplinary boundaries. That's a pity, because both disciplines bring rich insights while neither has all the answers. What if we could combine them, integrating all of the relevant evidence and values to provide a more complete answer to a VfM question? That's where the Value for Investment approach comes in.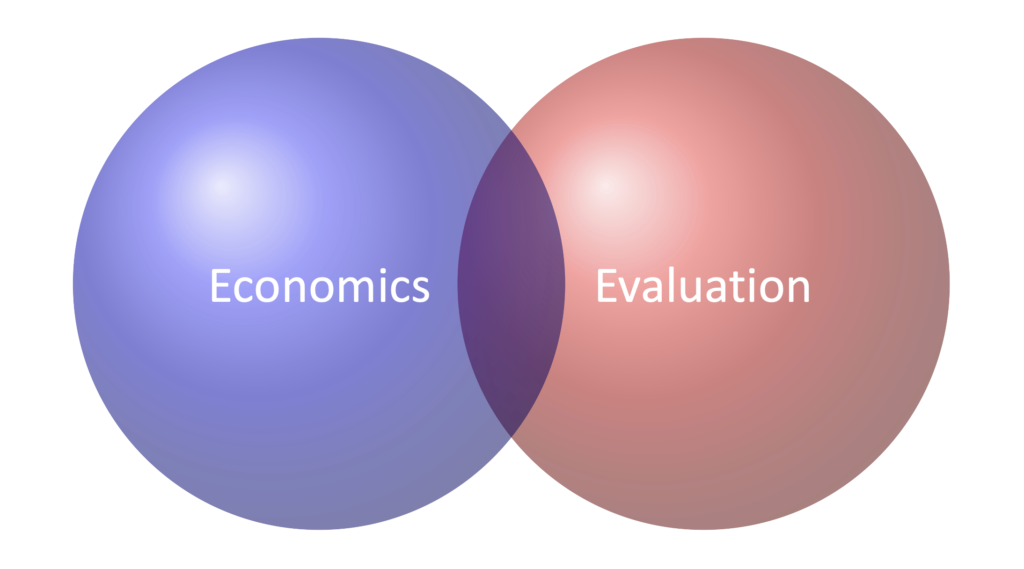 How it works
Value for Investment brings together multiple values (e.g. social, cultural, environmental and economic) and multiple sources of evidence (qualitative and quantitative) to gain a nuanced understanding of program costs, processes, consequences and value.
The approach hinges on program-specific definitions of good VfM. These definitions include criteria (aspects of performance) and standards (levels of performance). Criteria and standards provide an agreed set of lenses for making sense of the evidence. Diverse strands of evidence can be brought together to reach a clear evaluative conclusion.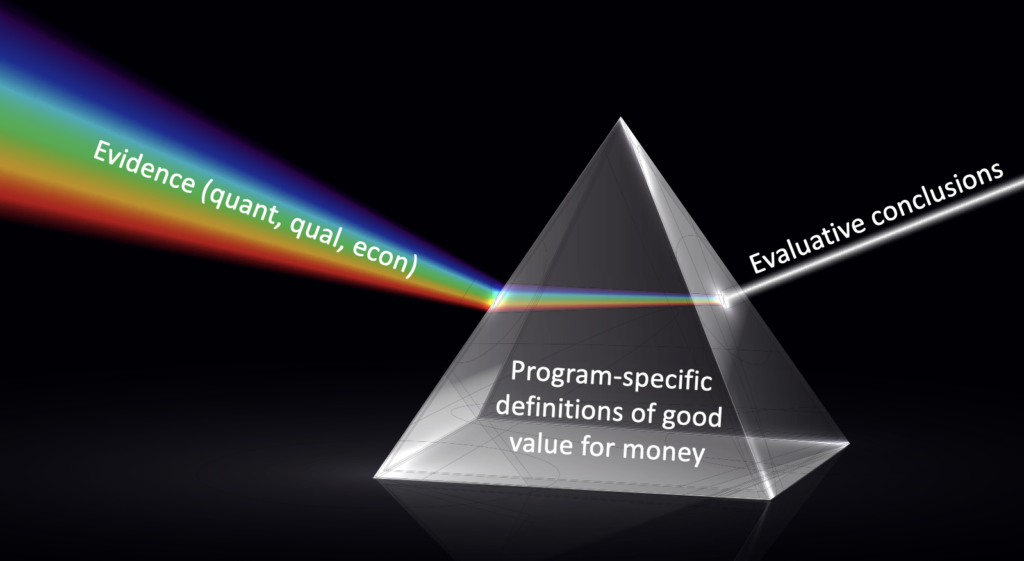 An intuitive process
Value for Investment uses a logical sequence of eight steps. Following these steps helps to ensure the evaluation is aligned with the program design and context, gathers and analyses the right evidence, interprets the evidence on an agreed basis, and answers the VfM question. Each step is an opportunity to involve stakeholders in the evaluation, supporting understanding, ownership, validity, and use.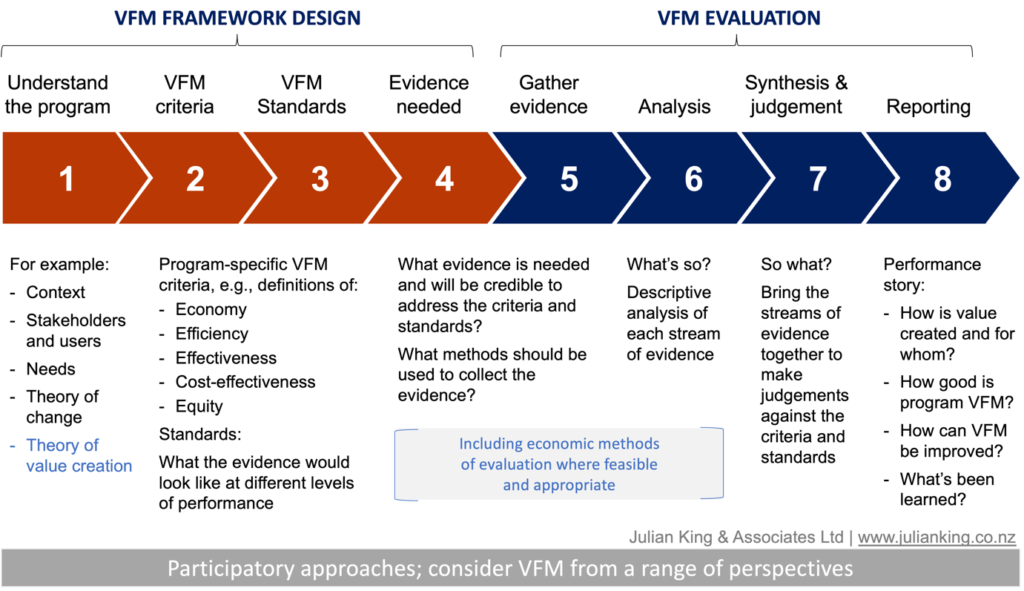 Around the world
The approach is used globally to evaluate complex and hard-to-measure programs and policy reforms. It is applied at a range of scales from one-off evaluations to whole-organisation performance frameworks. It is taught in the University of Melbourne's Master of Evaluation Program. In the development sector, JK&A has teamed up with Oxford Policy Management to write this Guide, and applied the approach in diverse settings spanning public financial management, governance, international trade, market development, climate change, health, education, and social development, among others. Published examples include the MUVA female economic empowerment program in Mozambique and the Pakistan Sub-National Governance program. The International Atomic Energy Agency, UK Department for Business, Energy and Industrial Strategy (BEIS), and Africa's Financial Sector Development network, among others, have also adopted the approach. Closer to home, NZ-based examples of the value for investment approach include Kinnect group evaluations of the Māori and Pacific Education Initiative and the Sustainable Farming Fund. 
Value for Investment Resources
Click here for VFI resources: practice, theory, examples, blogs